Pieter de Graaf - 30 / Apr / 2021
Interview Jochem (Head of production)
A short interview with Jochem (Head of production) about working for Marie Martin, and his position within the company.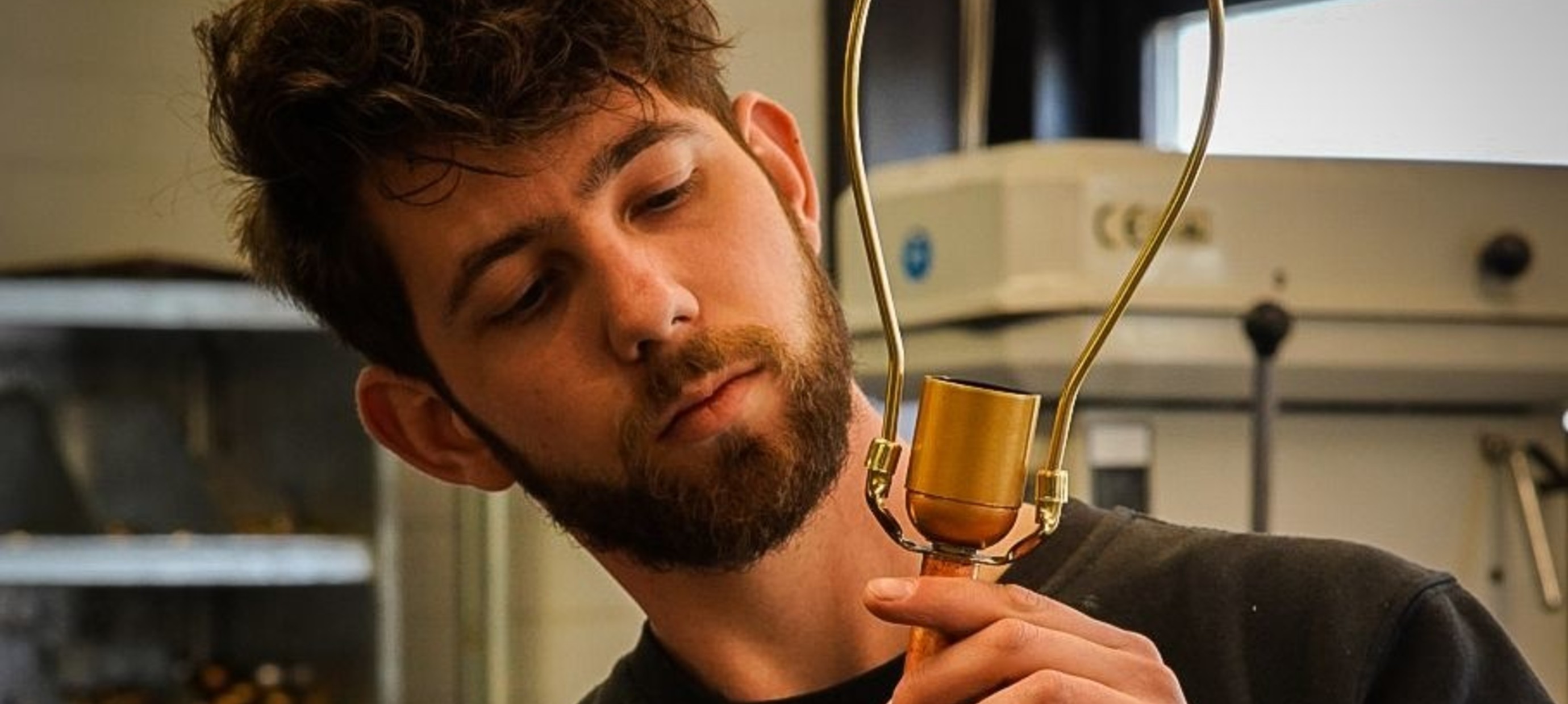 1. Who are you, and what is your function within this company? 
My name is Jochem, I'm the head of production here at Marie Martin. That means that I am responsible for making all those beautiful items in our collection. I'm also in charge of the quality control, logistics and process efficiency. Besides that, I am the in-house photographer and responsible for creating content for our website and socials.
2. what's your most memorable memory, working for M&M? 
A specific memory doesn't come to mind, but the fairs abroad are always fun to do. Those can be challenging because of the limited time we have to build the stands. So there is a lot of preparation beforehand, but with a lot of teamwork and a great end result is always something to be proud of. Other than that it's nice to see that the things you work on are well received by our customers. We can see the brand is growing, is getting more attention and people are excited about it and it is nice to be a part of that. 

3.What tasks do you enjoy doing the most?
Being around such creative people here can be really inspiring and gives me a lot of energy. It helps me to be creative as well and luckily for me there is plenty of opportunity to do so. For example, helping with the design and the making of new models or creating content for social media. I'm also exited to take on new things and develop myself so I can add as much value to the company as I can.

4.What makes your job hard sometimes? & are there any things you want to improve youself in?
My day to day tasks can vary a lot, which sometimes makes it hard to keep a clear overview and set priorities. Everyone has his own agenda which requires clear planning and communication across the team. This asks a lot of discipline from each single person and is also one of the things I like to improve myself in.

5.what's your favorite M&M article?
It´s hard to pick a favorite, but I like the combination of brass and crystals we have on the new 'Candy collection'. High quality, lots of colors and with a lot of possible combinations so it's very customizable. Add a beautiful shade and you got a real eye catcher!

6.what future M&M Item is still missing in the collection?
That's a hard question to answer. Maybe in the future we can do more collaborations with other brands to bring Marie Martin to a bigger audience, but not knowing what's next also keeps it exiting. Let´s start creating!