Pieter de Graaf - 27 / May / 2021
The 10 Commandments of Marie Martin 3: Splurge on Gold!
A short overview on the 3rd Commandment on the Marie Martin list: Splurge on gold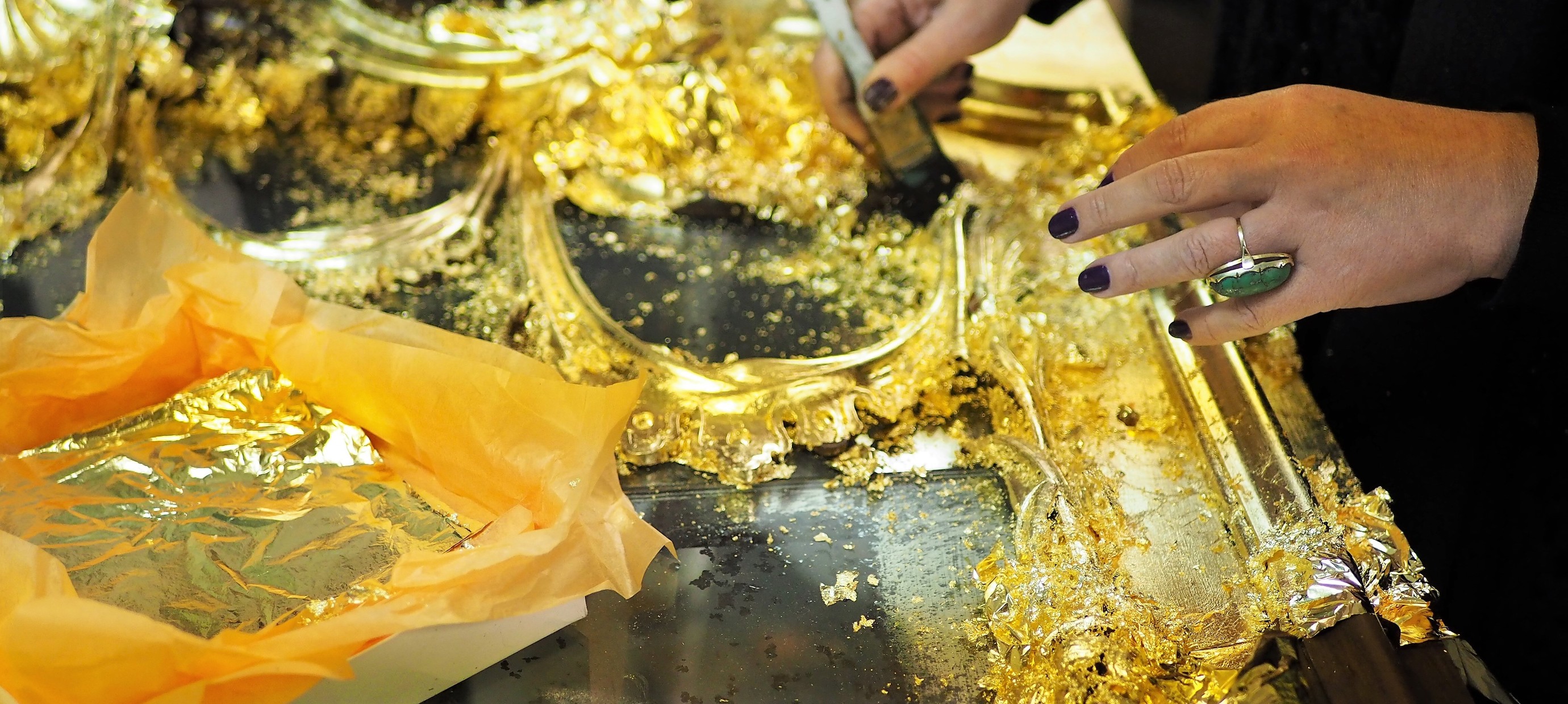 Luxury without gold is absolutely unthinkable. With its glamour and radiance it is no wonder gold is considered to be one of the most luxurious metals(maybe even materials) there are on this planet.

Us humans have been trading gold for almost as long as humanity exists, we're not 100% sure why gold but the fact gold doesn't rust, it's rarity and it's appearance probably played a big role in deciding it's value.

Now a days most gold is stored because of it's value, but there's also a lot of gold jewelry going around.
The Rarity of gold also plays a huge factor in deciding it's value because there's just not that much gold on this earth.
For example, if you would collect all the gold on earth you could fill up approximately 3.3 Olympic Swimming pools. And that's the amount of gold we have to share with 7 billion people.
So it's not that big of a surprise that there's a huge demand for gold, gold just adds luxury to anything you apply it to.
That's why Marie Martin loves gold so much, you can easily turn boring looking things into a lot more exciting looking things. And even Antique pieces that don't look to nice anymore can be revived by simply adding some gold to them.
Because of the beautiful warm color we love the gold in any interior,
Because of our addiction to lighting we love gold too, the combination of gold with light (reflective) is always the best, if you have a lampshade with gold inside, the gold reflect the light on a simple bulb like a beautiful sun every day in your house.
And because we use a lot of color in our plans we always can relay on gold to combine with these colors. Gold is complimentary with all colors, no gold no party ;).
We love the royalty of the past, in castles and palaces of kings and queens used gold to show their wealth.
And what's better then making your own home feel like your very own little palace, being surrounded by the radiance of beautiful gold.

Surround yourself with golden picture frames, chandeliers, vases, pots, crystal glass with a golden edge, golden cutlery, golden candlesticks and of course mirrors with a golden frame.
And the best thing about gold, is that you can never have enough of it!